Curtis Anderson: Verizon Retiree: 1969-2009
C&P Telephone Company 1969-1982 Long Distant Cross-Bar Switch Technician
Bell Atlantic 1982-1997 Mini Computer Field Engineer
Verizon Communications1998-2009 Special Services Data Circuits Tester
Virginia Telephone Museum 2010-Present Tour Guide Website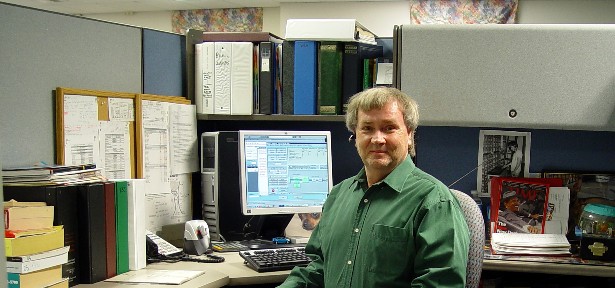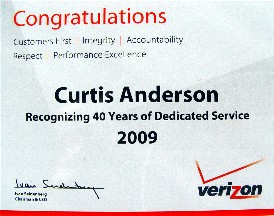 Retired December 19, 2009
4A Richmond, Va. Retirement Events
2009-2019
Recent & Past Adventure
Road & Camping Trips
St. Louis and the Gateway Arch Museum
Adventure Trip to Oklahoma March 2021
Adventure to Montana & Wyoming Feb. 2021
Adventure Trip to the Dakotas Nov.2020
Adventure Trip to Arizona and Utah Nov. 2019
Adventure Trip to Nigeria Falls Dec. 2017
Adventure Trip to NYC Nov. 2017
Adventure Trip to the Circus Oct. 2017
Trip to Dayton Air Force Base May 2017
Adventure Trip to Montana Oct. 2016
Adventure Trip to Alaska Nov. 2015
Adventure Trip to Alaska May 2014
Trip to Eldorado National Forest May 2014
Adventure Trip to Northwest Canada Jan. 2014
Holiday Family Road Trip Nov. 2013
Driving and Camping Across America 2012
Fun in the Snow with Astraea & Jude 2012
More 2012
Christmas at Biltmore (November)
October 2012 Oregon Trail Trip
Washington, D.C. Nation's Capital Tour
Jan 2011 Virginia to Texas
Macon Ga., Nashville-Memphis, Son Studio
http://www.curtis.anderson.name/2011/tx_jan_tn.htm
Most Recent New Website
N4ON - Active Ham Radio Operator "Curt"
Curtis Anderson
GPS Location: Latitude: 37.2759 Longitude: -77.379
Grid: FM17hg
Personal Projects & Information Link Site
Visit My Personal Home Web Site
http://www.calink.us
Visit New Vision Pioneers Web Site
http://www.newvisionpioneers.org/
Visit CWA
Communications Workers of America Local 2201
Verizon Stock
Current Price
Visit My Church Web Site
http://www.wcast.info/trinity
Web Mail
http://www.web2mail.com
Upcoming Seminars and Courses
http://www.curtis.anderson.name/seminars/upcoming.htm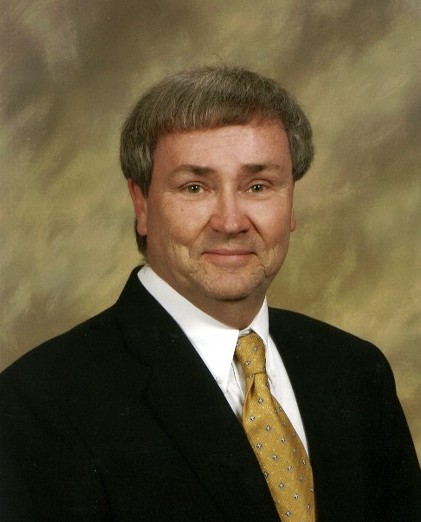 Curtis Anderson
< My Younger Days >
Copyright © 2001, 2008 www.curtis.anderson.name All rights reserved.
Smokey Wilson Ministries


Smokey Wilson
Vacation Bible Train


Multimedia Video Ride Musical Program for the entire family.
Music provided by 'TRAIN SINGER®' Greg Schindel, used by written permission. @ www.trainsinger.com
What A Ride! Climb about this train as well as several others and enjoy the video ride, the music
and all the fun that only the Train Singer can deliver with his guitar and harmonica over the wide
screen. The entire family was invited. Snow Cones, pop corn, prizes, more.
Thomas the Tank®Gullane Entertainment,inc.,all rights reserved. Photos/Videos taken on site at Marine World Parkway, Vallejo. Ca.
Copyright © 2006 Wcast.info. All rights reserved, including all video, audio, images, text, and or other digital media content.


County Fair - Bluegrass Music Video - Aug. 2006
Buddy Lee Audition & Interview - July 2006
I am currently involved in putting together a portable video and audio recording studio to assist
upcoming talented singers and musicians with producing their own musical CD or video DVD. Their work
will be hosted on one of several of my web servers and can be Podcast if desired, all at no cost to the
person or group involved.
In exchange, I request the right to use their work in producing non-profit religious and child related DVD's, including
Webcast, Podcast, and other means of general distribution. This distribution will further expose the musical
talent of the person or group involved.
All types of music are under consideration. For more information, contact 'ca'. Mention the subject FREE CAST.
Train Singer
* * *



Marcus & Sarah - "Reflecting Back"
S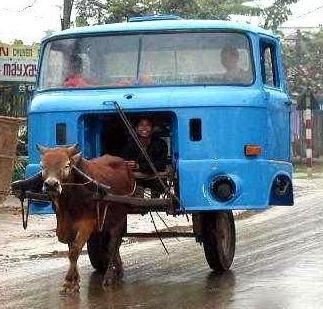 New Automotive Technology - Hybrid

Copyright © 2001, 2021 www.curtis.anderson.name All rights reserved.